DMV Diversity & Inclusion Institute
For established leaders from all sectors across the DMV
Pilot Program Applications Closed
The program will encompass five full workshop days at Nestlé's new US Headquarters in Arlington, Virginia.
Applications for the Pilot Cohort are now closed. For information about the next cohort, please reach to Karen Coltrane at kcoltrane@leadercenter.org.
Sponsored By: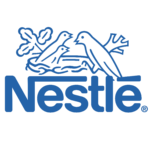 Pilot Program Dates:
June 26
July 31
Aug 27
Sept 23
Oct 8
Listen to Karen Coltrane's interview with Lynn Borton on Choose to Be Curious about Leadership, Inclusion, and Curiosity.
Program Deliverables
The ability to identify "blind spots" and how to suspend assumptions

A deeper knowledge of how to effectively manage and lead diverse workers, clients and constituents

Upon completion of the program, you will become a DMV Diversity Fellow, joining your fellow alumni in creating a powerful, cross-sector regional network
Program Content
The program will use case studies, audio and visual learning tools, individual and group competitions, personal stories and presentation of concepts and frameworks, all designed to stimulate productive dialogue and build leadership skills

Explore timely issues as #MeToo, unconscious bias, "iGen" (Generation Z) trends, systemic disadvantages, and diversity and humor will be explored

Participants will be placed in teams and assigned a best practice to research, identifying new and innovative ways organizations can achieve and measure progress on those factors
This is not a traditional "diversity training class". Rather DMV Diversity & Inclusion Institute brings everyone into the definition of diversity to consider how differences in race, gender, sexual orientation, political affiliation, geographic orientation, culture, knowledge, experience and perception impact the lives of individuals and enterprises and how prepared leaders can leverage these differences in support of their missions.
Designed and facilitated by Juan Johnson, a Leadership Center faculty leader and Diversity Leadership in Action founder and president, DMV Diversity & Inclusion Institute brings participants together one day a month for five months. Learning opportunities include case studies, scenarios and analyses and other experiential learning tools to maximize interaction and discussion among participants and facilitate productive relationships.
As part of the program, participants will work in small groups to identify challenges and research real solutions to create a 'best practices database' for DMV fellows to share and reference long after the program's completion.
Facilitated by Juan Johnson
Mr. Johnson was the architect of Coca-Cola's initial diversity efforts as the company's Vice President and Director, Diversity Strategies.  Prior to his work in the diversity and inclusion space, Mr. Johnson worked for Arthur Anderson and was one of Coca-Cola's youngest board-elected vice presidents, leading the company's investor relations efforts.  His strong business and financial backgrounds inform DMV Diversity Institute's approach in which he shifts the focus from 'what the organization should do to advance diversity,' to 'what diversity can do to advance the organization.'
Pilot Program Schedule
Day 1 June 26th (Wednesday)
• Defining diversity
• Exploring the complexity of diversity
• The case for Inclusion
• Socioeconomic challenges
Day 2 July 31st (Wednesday)
• Dialogue across differences
• Personal stories
• Intent vs. Impact: unconscious bias, tone deafness, etc.
• Diversity Blind Spots
Day 3 August 27th (Tuesday)
• Race and Gender Equity
• #Me Too
• Tools and Frameworks for leaders
• Four Generations at work
Day 4 September 23rd (Monday)
• Systemic disadvantages: ethnicity, expressions of faith, gender, mental / physical characteristics, race, sexual orientation
• A first-person account
• #Living While Black
• "iGen" (Generation Z) Trends
• Diversity and humor
Day 5 October 8th (Tuesday)
• Group project presentations
• Feedback share for future program
Contact Us!
Take the next step to developing yourself and your organization!
Whether you attend our skills development workshops, request a custom consulting arrangement or participate in a program with Leadership Center for Excellence, the experiential learning environment we create will equip you with fresh insights and concrete tools. We'd love to speak with you about where you are and where you'd like to be!
Contact Us!