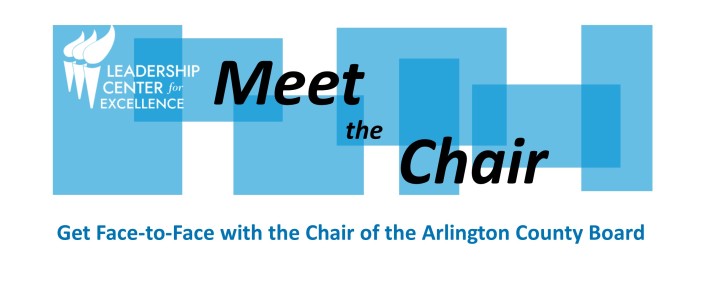 Meet the Chair
Thursday, January 17, 2019 | 6:30pm – 8:00pm | George Mason University, Arlington Campus | 3351 Fairfax Drive | Arlington, VA 22201
FREE to attend. RSVP requested.
What YOU Need to Know about Arlington County – Straight from the Chair of the County Board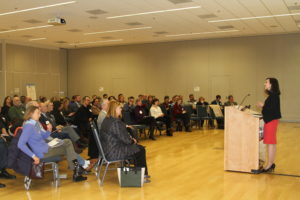 Katie Cristol Addresses Attendees
2018 Meet the Chair Event
Get Face-to-Face with the Chair of the Arlington County Board
After hearing the chair's 2019 initiatives, the event will open up for questions from the audience in a town hall forum. This special event connects Arlington residents and community citizens directly to their representative.
Moderator: Scott McCaffrey, Managing Editor, Sun Gazette
Thursday, January 17, 2019
6:30pm – 8:00pm
FREE to attend.
Walk-ins welcome.
George Mason University
Arlington Campus
3351 N. Fairfax Drive
Arlington, VA 22201
 FREE to attend,
but RSVP requested.
Co-Host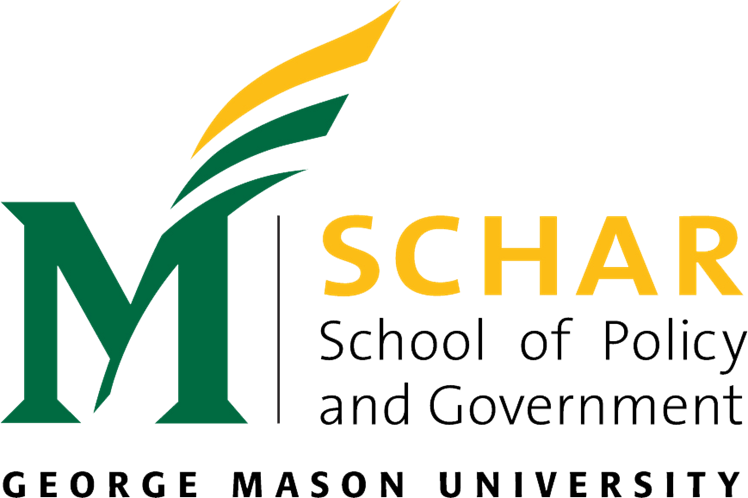 Thank you to our Sponsor: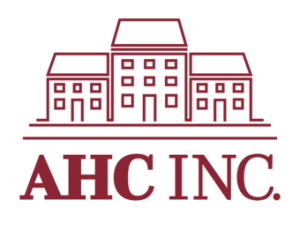 Interested in Sponsoring?
Please contact Liz Nohra, Chief Operating Officer at lnohra@leadercenter.org